New Year Wishes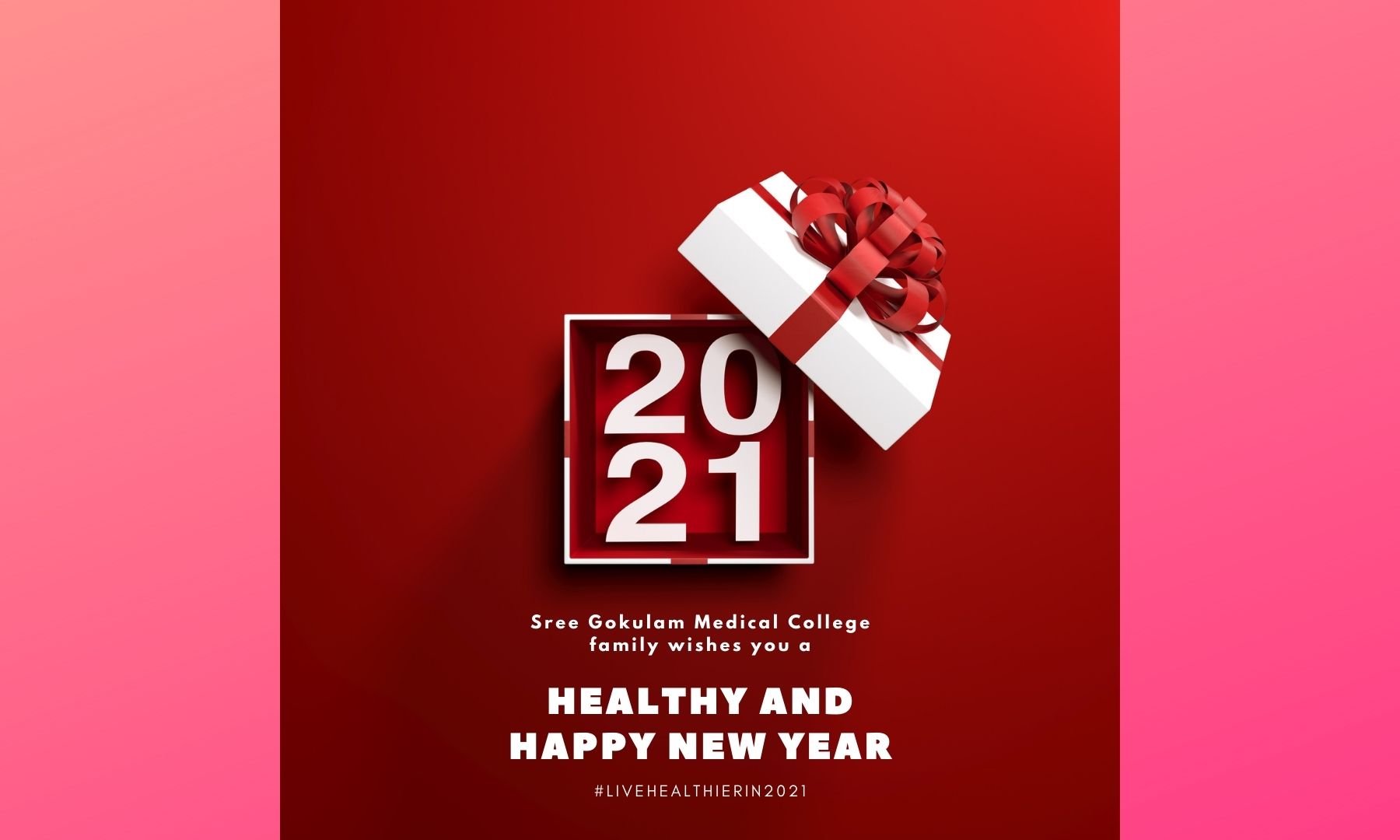 It's that time of the year again when we shake off the dust of the year gone by and look ahead to a whole new year.
A time for new beginnings and renewed hope for health, wealth and happiness.
The year 2020 was badly marred by the scourge of COVID-19 pandemic. However, let us walk into the new year of 2021 with courage, faith and greater collective effort to overcome the pandemic.
Sree Gokulam Medical College family wishes you a Healthy and Happy New Year 2021!