World Blood Donor Day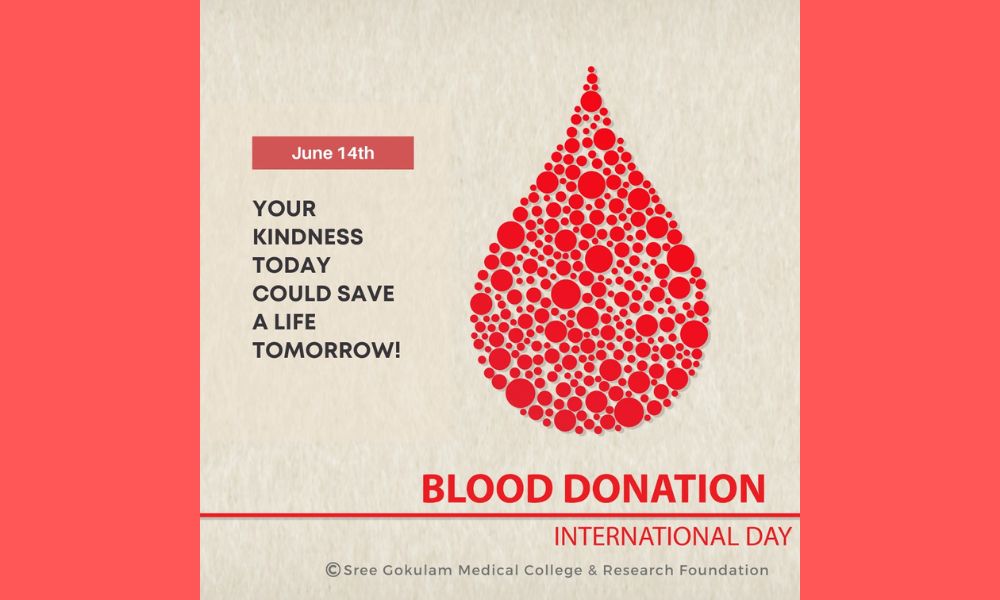 World Blood Donor Day takes place on 14 June each year. The Day was created to raise global awareness of the need for safe blood and blood products for transfusion. This year's slogan is "Donating blood is an act of solidarity. Join the effort and save lives" to draw attention to the roles that voluntary blood donations play in saving lives and enhancing solidarity within communities.

Sree Gokulam Medical College and Hospital has a history of dedicated work towards safe practices in Blood Donation and Blood Transfusion. Be it creating awareness about safe Blood donation or adopting the strategies for safe Blood management, we have always strived to make a difference. We also use this day to pay tribute to the generosity of regular blood donors who give voluntarily and freely, knowing that their donation might help a friend or relative.