Chairman's message on National Doctors Day!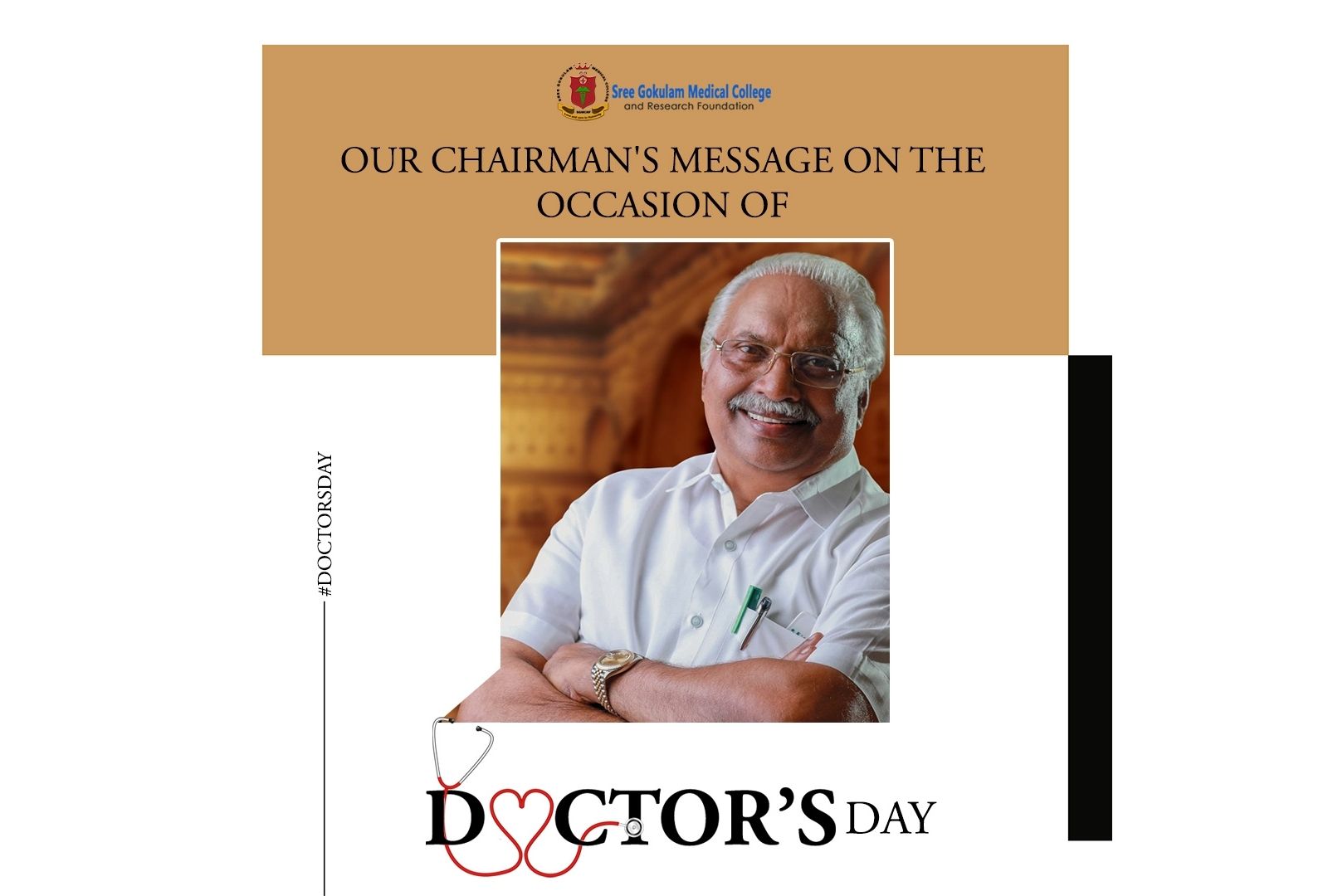 Our Chairman Shri Gokulam Gopalan's message on the occasion of National Doctors Day:


"Doctors are an important part of our community. More than 75% of these doctors are so dedicated that they would willingly sacrifice their lives for the society's well-being. This has become even more evident during the current pandemic period, when they have emerged as society's most valuable workforce. Without their dedicated services, people would have suffered even more greatly.


When people fall sick, they pray for Godly intervention. And since God works through these doctors to help them recover, people tend to look up to doctors as if they were God themselves. This trust further encourages doctors to serve society with a big heart. Most doctors understand that it is not money which is more important to society, but rather it's the god-like image that doctors hold in the minds and hearts of the people. Over 75% of doctors understand this ideology and work accordingly.


When others shun the diseased, it's the doctors who stay by their side and bring them back to good health, sometimes even sacrificing themselves in the process. An example is during this COVID-19 pandemic when many doctors lost their lives. For this, the society is forever indebted to the doctors. Although there are a few doctors who don't fit into this image completely, I request people not to attribute all doctors with the same attitude.

Being such dedicated servants of mankind, our doctors only deserve our love, respect and support. And doctors need to continue with their dedicated services towards society."


On this occasion of Doctors Day, Shri Gokulam Gopalan and the entire fraternity wishes all doctors a Happy Doctors Day.