International Nurses Day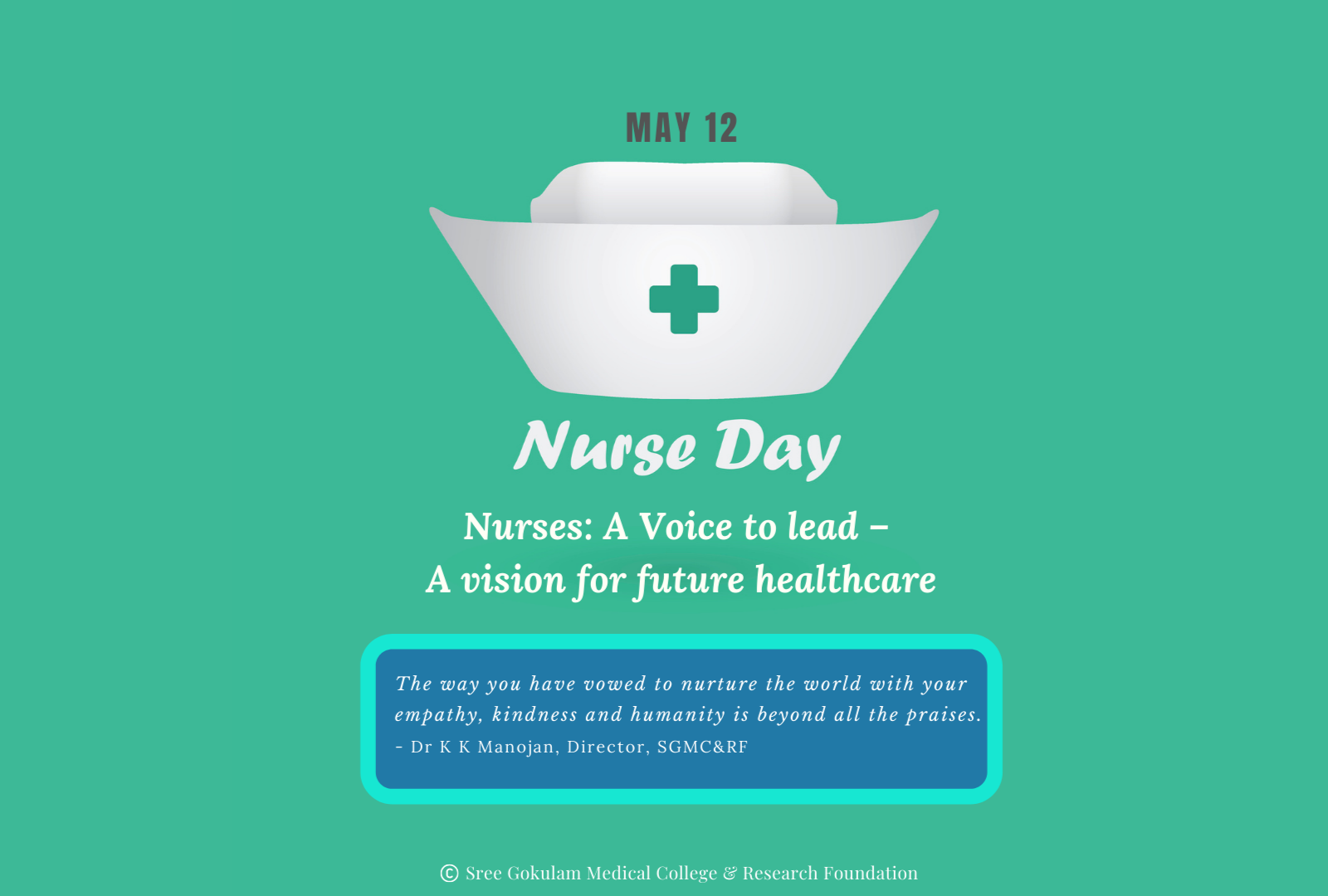 Dear Nurses,
Every year, May 12 is observed as the International Nurses Day around the world. The day marks the birth anniversary of Florence Nightingale.
The day assumes even more significance due to the fact that the world is facing a grievous challenge in the form of COVID pandemic. Over the past several months, Nurses and other Medical professionals have put their lives on the line to defeat this menace.
The theme for 2021 is Nurses: A voice to Lead- A vision for future health care. How Nursing will look into the future and how the profession will transform the next stage of health care.
Being the Director of Sree Gokulam Medical College and Research Foundation, having seen your selfless and unconditional services makes me feel proud and You are always very close to my heart.
The way you have vowed to nurture the world with your empathy, kindness and humanity is beyond all the praises.
Dear all, You kindle the fire of hope in the darkness of despair and enlighten our world with light and love.
Happy Nurses Day!
Dr. K K Manojan
Director
SGMC&RF