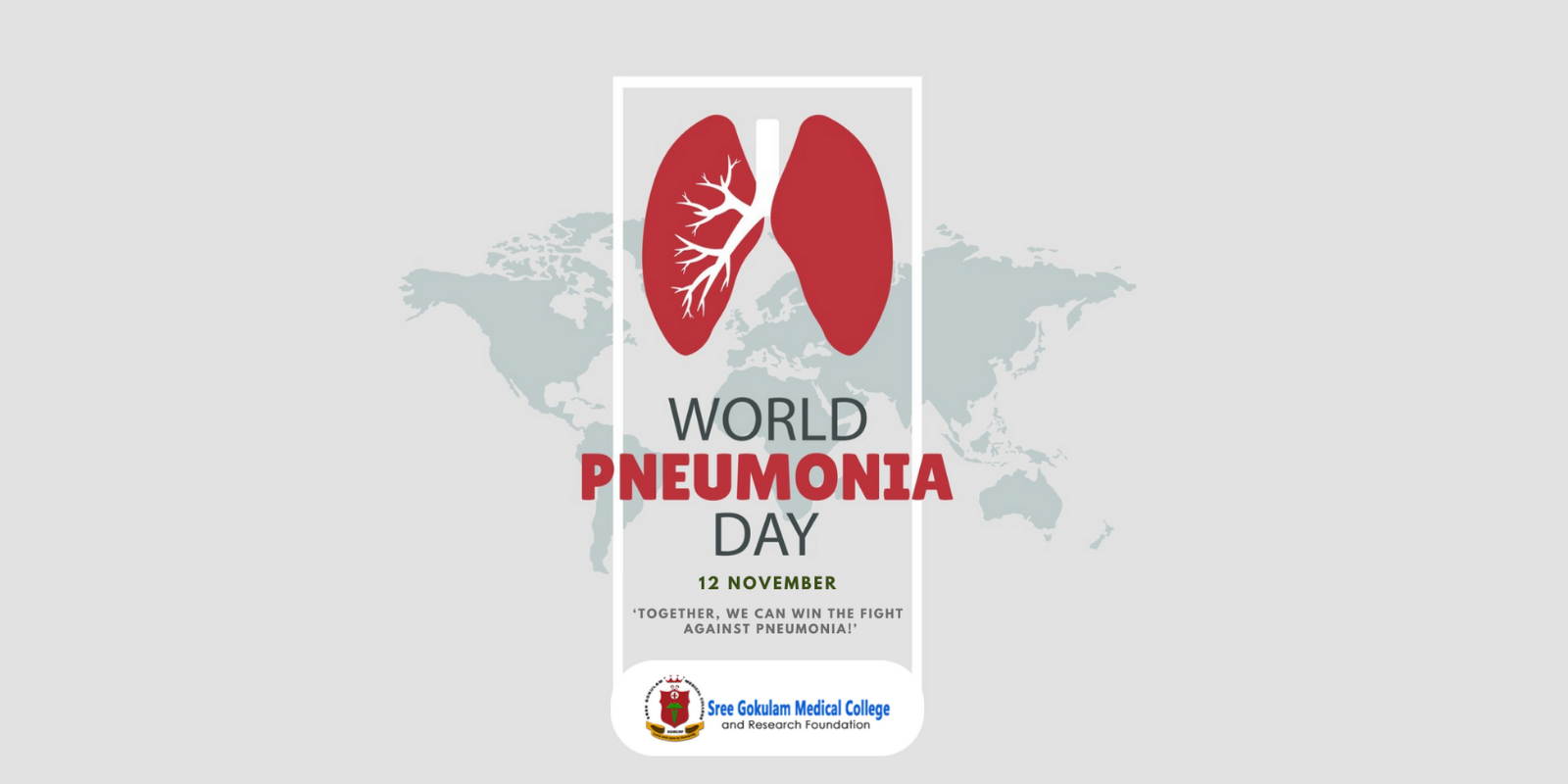 World Pneumonia Day is marked on the
12th of November every year.
It is an acute infection affecting the lungs transmitted through infective air-borne droplets.
Pneumonia accounts for 15% of all deaths among children under 5 years of age and has a higher prevalence in South Asia and sub-Saharan Africa.
We can reduce this burden by vaccination, good nutrition, and controlling environmental factors.
'Together, we can win the fight against pneumonia!'