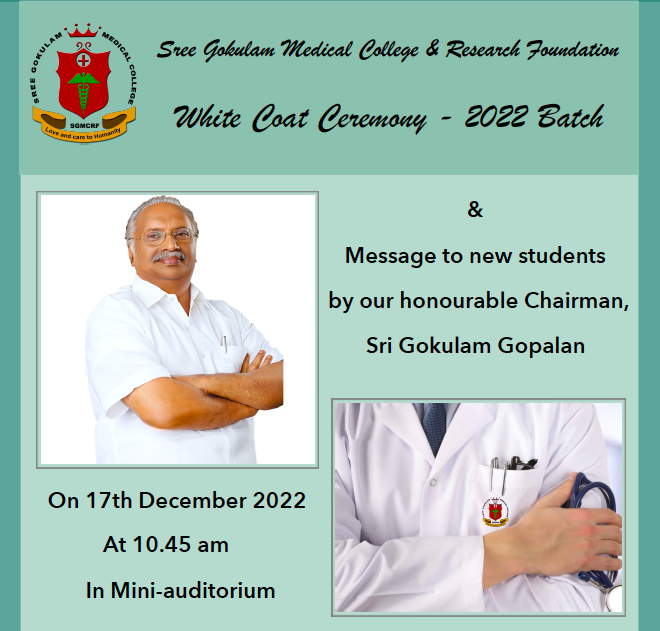 Invitation to White Coat Ceremony of 2022 batch and address by our honorable Chairman Sri. Gokulam Gopalan

Date & Time: On 17th December 2022, at 10.45 am

Venue: Mini-auditorium, SGMC&RF



White Coat Ceremony is a solemn occasion that marks the entry of new medical students into the medical profession.
This ceremony also marks the occasion when our hon'ble Chairman, Sri Gokulam Gopalan will deliver his message to the new medical students.
The ceremony will be witnessed by Director, Dean, Principal, faculty members & fellow students.
Parents of the students of 2022 batch are the special invitees for this function.
You are cordially invited to grace this occasion with your presence & blessings.