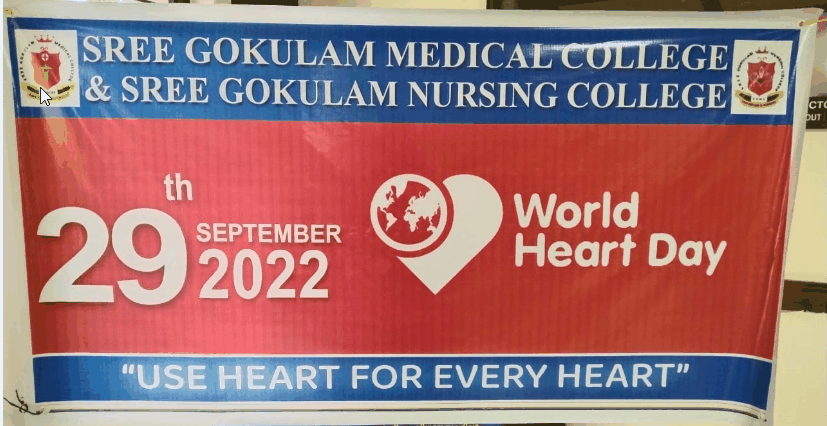 World heart day was observed at the Cardiology Department of Sree Gokulam Medical College in association with Sree Gokulam Nursing College (Dept. of Medical Surgical Nursing) and Dept. of Cardiology SGMCH.

Various events were organized to spread awareness like exhibitions, health education, poster competition for staff and students, awareness sessions, etc.

Programs:

1. Exhibition and health education at super specialty OPD by III Yr BSc Nursing students

2. Poster competition for staff and students

3. Awareness session for housekeeping staff by Dr. Abhilash HOD, Department of Cardiology SGMCH, and Ms Soumya P S, Assistant Professor, Department of Medical Surgical Nursing SGNC.

4. BLS session for BSc Nursing students by Cardio edu.