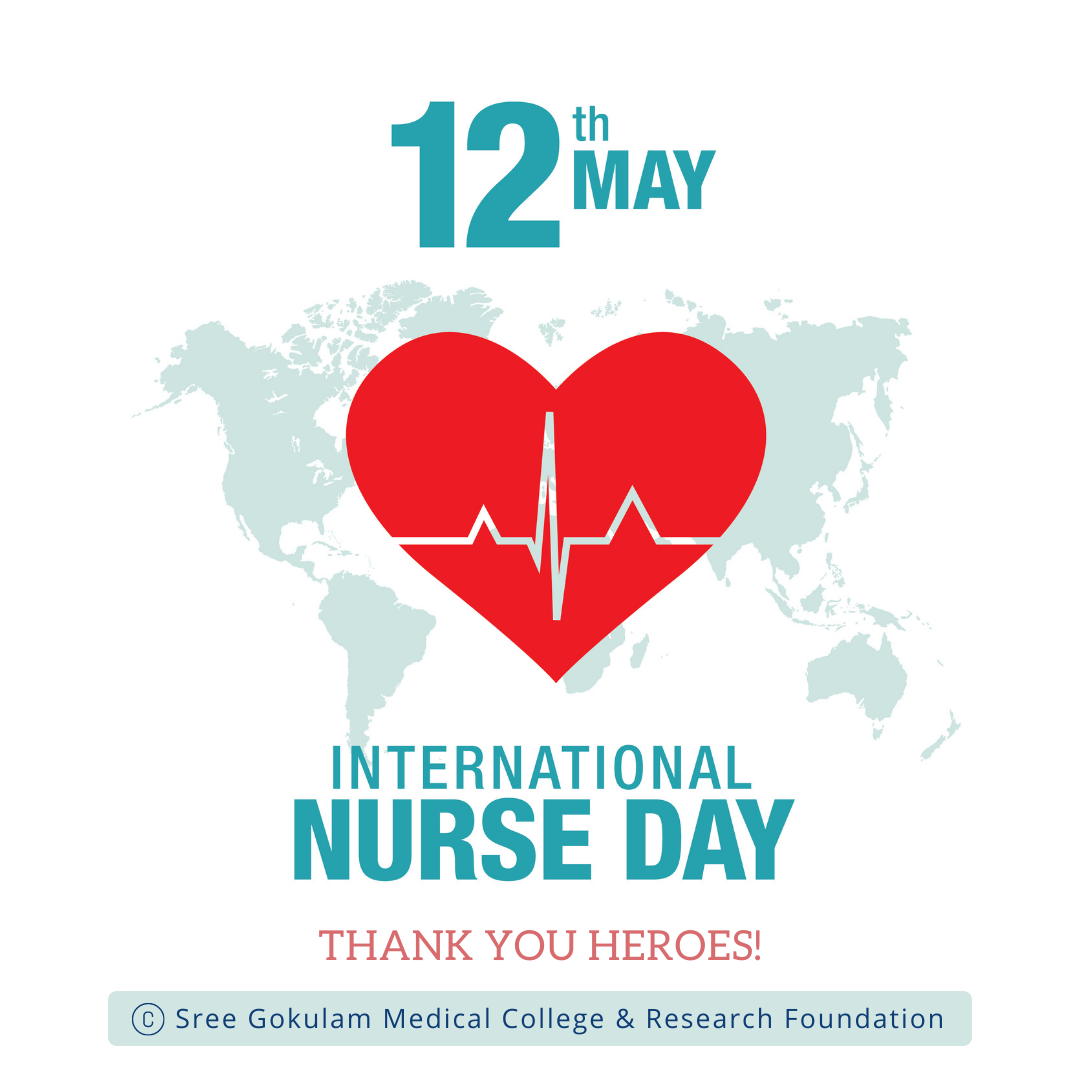 Every year, International Nurses Day is observed on May 12 to honour and recognise the efforts of nurses across the globe. On this occasion, Sree Gokulam Medical College & Hospital would like to thank all the nurses for their sacrifices and invaluable contributions to society and for their support towards the growth of medical science.
The world has come a long way in its approach towards health care and nursing. It is easy to forget the crucial role played by nurses in our healthcare system. They are prepared to take on the challenging task of caring for people and helping those in distress.
The theme of this year is "Nurses: A Voice to Lead - Invest in Nursing and Respect Rights to Secure Global Health"