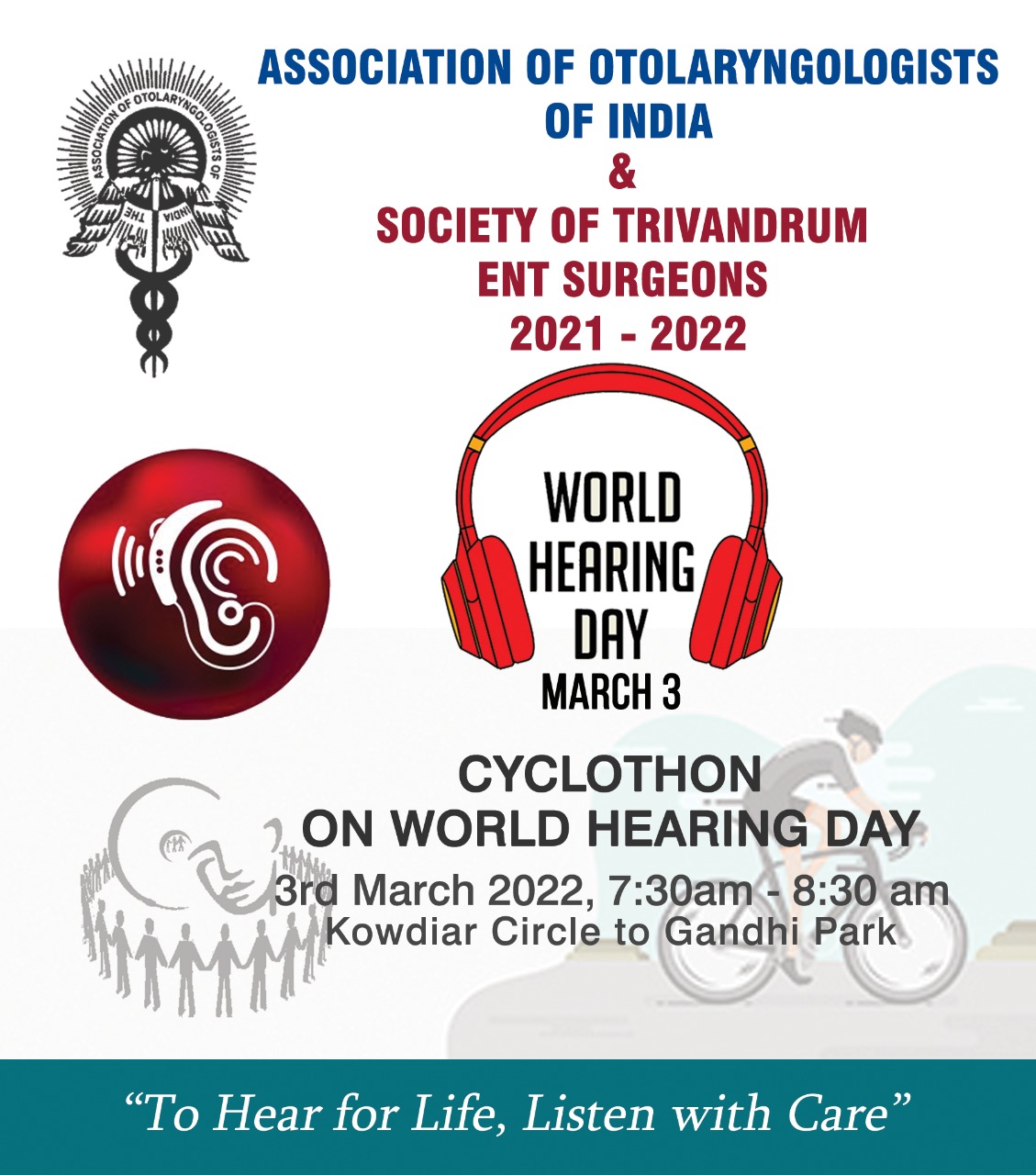 March 3rd is World Hearing Day. 

Sree Gokulam Medical College & Hospital would like to remind everyone of the importance of taking care of your hearing. Hearing loss is a serious issue that can impact quality of life. However, it is often preventable if people are mindful of the risks and take the necessary precautions.

This year's theme for World Hearing Day is "To hear for life, listen with care!" 
We encourage everyone to take care of their hearing by wearing ear protection when necessary, avoiding excessive noise exposure, and getting regular checkups.

If you think you may be suffering from hearing loss, please don't hesitate to seek medical help.
Cyclothon Event:
Dr Kirajith, Professor of ENT and President of Association of Otolaryngologists India- Trivandrum and Dr Archana Associate professor along with Postgraduate students and audiometry staff represented Sree Gokulam Medical College in 6 km cycle rally held at Trivandrum to create awareness about World Hearing Day