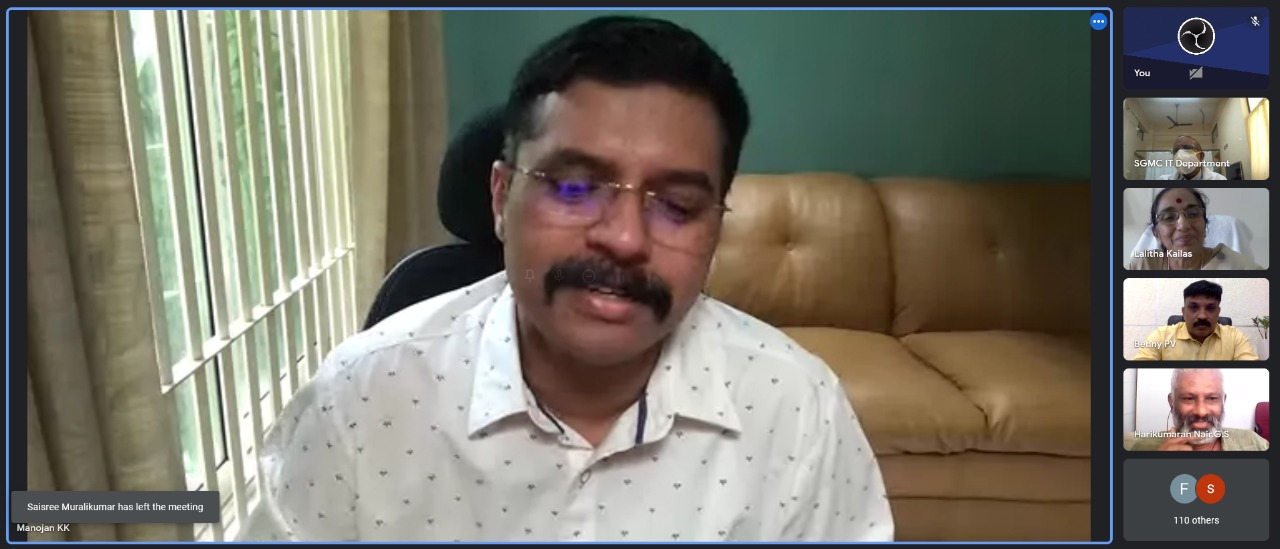 Orientation Program for the new House surgeons of 2016 batch held on 25th August 2021.
Director Dr KK Manojan, Dean Dr P Chandramohan, Principal Dr Lalitha Kailas and the attending Heads of the Departments addressed the new house surgeons.

This was followed by sessions on :
1. Duties and responsibilities of House surgeons by Dr Dayanand Babu, Ex-Principal and Professor Emeritus of General Surgery
2. COVID protocol by Dr Smitha, Professor of Medicine and Nodal Officer of Institutional COVID Committee
3. Infection control protocols by Dr Ashish Jitendranath, Professor of Microbiology, Convener of HICC
and
4.Ethics, Medicolegal issues and documentation by Dr Geetha O, Professor and Head, Department of Forensic Medicine.