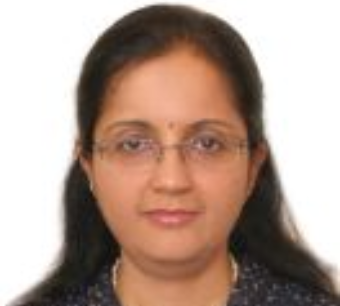 Dr. Susheela Anilkumar
Fetal Medicine
Senior Consultant Fetal Medicine & Laparoscopic Surgeon
MBBS, MD (Obstetrics & Gynaecology), MRCOG, FRCOG (UK), RCOG/RCR Diploma in Advanced Obstetric Ultrasound (UK)
28 years of experience
Make an Appointment

Area of Interest
Fetal Medicine, Minimally Invasive Gynaecological Surgery
Management of High-Risk Pregnancy
Laparoscopic surgeries for Ectopic Pregnancy, Ovarian Cysts, Endometriosis.
Total Laparoscopic Hysterectomy and Myomectomy
Diagnostic & Operative Hysteroscopy
First-trimester Screening for Chromosomal anomalies
Fetal Anomaly/Anatomy scan & Fetal Echocardiography
3D & 4D Ultrasound and Foetal Doppler Studies
Fetal Medicine procedures

Additional Responsibilities

Achievements, Memberships, Awards
Member and Fellow of the Royal College of Obstetricians and Gynaecologists.
Member of International Society for Ultrasound in Obstetrics and Gynaecology
Member of Federation of Obstetrics and Gynaecological Societies of India.
Designated as surgeon of Excellence by Center of Minimally Invasive Gynaecological Society, USA, 2014.
Certified and accredited for first-trimester screening of chromosomal anomalies by Fetal Medicine Foundation, UK from 2008.
Training in Advanced Gynaecological Laparoscopic Surgery, (J&J Institute, Hamburg, Germany) in 2017.
Training in single incision Gynaecological Laparoscopy (InstitutoNazionaleTumori Regina Elena IRCCS, Rome, Italy) in 2014.
Member of the International Society of Ultrasound in Obstetrics &Gynaecology ISUOG and INSUOG
Training in Advanced Obstetric Ultrasound in Mediscan Systems Chennai, India and St George's Hospital, London UK.
Training in Gynaecological Endoscopic Surgeries at Centre for Gynaecological Endoscopy, Kochi in 2003.
Worked as Consultant in Obstetrics and Gynaecology from 1991~1993 in India, and from 1993 to 2019 in the United Arab Emirates as Consultant in OBG with special interest in Fetal Medicine, High risk pregnancies and Gynaecological Endoscopic Surgeriesin the Ministry of Health, Ajman, UAE and major private hospitals in Dubai, UAE.

Publications

Presentations
| | | | | | | |
| --- | --- | --- | --- | --- | --- | --- |
| Topic | Guest lecture / oral presentation / poster presentation / Convener of workshop | Name of the event | Conference / CME / Workshop | Venue | Dates | Level |
| Infections of the Female Pelvis | Lecture | Gynaecolgy and Paediatrics Symposium | Conference | Sheikh Khalifa Hospital, Ministry of Health, Ajman, UAE | 12/03/2011 | |
| Ectopic pregnancy | Lecture | Obstetrics, Paediatrics & NICU Symposium | Conference | Sheikh Khalifa Hospital, MOH, Ajman, UAE | 17/09/2011 | |
| PCOD The Silent Epidemic | Lecture | Updates in Endocrinology | CME | Ministry of Health & AKMG, UAE | 11/01/2013 | |
| Hypertension in Pregnancy | Lecture | One Day medical CME Program | CME | Minisry of health, Metro Medical Centre, Ajman, UAE | 12/01/2015 | |
| Pitfalls in Obstetric Ultrasound | Lecture | Updates in Obstetrics & Gynaecology | CME | Thumbay Hospital, Dubai, UAE | 20/04/2018 | |
| Laparoscopic Management of Gynaecological Cancer | Poster Presentation | 32nd British International Congress in Obstetrics & Gynaecology | Conference | Belfast, UK | 20-23 June, 2010 | |
| Laparoscopic Management of Large Uterine Fibroids | Poster Presentation | 32nd British International Congress in Obstetrics & Gynaecology | Conference | Belfast, UK | 20-23 June, 2010 | |
| A rare case of liver pregnancy | Poster presentation | Clinical Ultrasonography in Practice | Conference | Chennai, India | 24-26, Sept, 2010 | |

Research Projects